EndNote allows you to (1) import a PDF or (2) a folder of PDFs into your library with all citation information, on the occasion that the PDF have DOI (Document Object Identifier) embedded.
(1) To import PDF into EndNote library:
Launch EndNote program
You can use the Import button to add an article to EndNote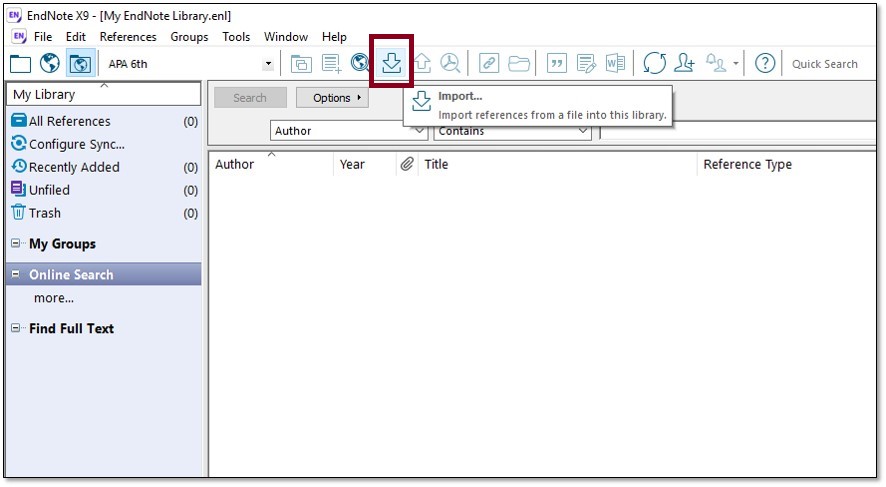 Click Choose and select the PDF to be imported
Select the PDF to be added to EndNote.
For Import Option, select PDF
The selected PDF is then imported to EndNote.
Note: If the DOI (Document Object Identifier) is not present in the PDF it will be imported without the reference details.
To automatically import PDFs from a folder:
1.Select "Edit" > "Preferences" > "PDF Handling"
2.Select "Enable automatic importing" check box
3.Select folder from which to import PDF to your EndNote library
4.Save PDF to the folder for auto-import into EndNote library