Skip to Main Content
It looks like you're using Internet Explorer 11 or older. This website works best with modern browsers such as the latest versions of Chrome, Firefox, Safari, and Edge. If you continue with this browser, you may see unexpected results.
Need help?
Consult Library FAQs
Enquiries about Library Resources
Requests for New Resources
Library Orientation & Tours
Instructional Classes
Research Assistance
Email: library@ntu.edu.sg
Tel: (65) 6790 5776
Get Expert Advice
Contact information experts for advice and consultation on your papers and research needs
Get Easy Access to Full Text
Install this bookmarklet to get easy access to articles or e-books subscribed by NTU Library
Visit NTU Library Homepage
Introduction
Scope and Coverage
This guide gives readers a brief overview of the various resources on Singapore's history and heritage in both electronic and print format. Besides resources available at the Library, other free online resources are also highlighted. Also included are heritage-related museums, organizations, societies as well as music and audiovisual resources.
According to Our SG Heritage Plan, heritage is divided into two broad categories – tangible heritage and intangible cultural heritage.​ The resources featured in this guide will be based mainly on this definition.
Topics include:
People and Culture
Built heritage
Food heritage
Senior Librarian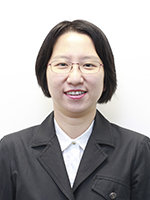 Oi May Wong