Skip to Main Content
It looks like you're using Internet Explorer 11 or older. This website works best with modern browsers such as the latest versions of Chrome, Firefox, Safari, and Edge. If you continue with this browser, you may see unexpected results.
Need help?
Consult Library FAQs
Enquiries about Library Resources
Requests for New Resources
Library Orientation & Tours
Instructional Classes
Research Assistance
Email: library@ntu.edu.sg
Tel: (65) 6790 5776
Get Expert Advice
Contact information experts for advice and consultation on your papers and research needs
Get Easy Access to Full Text
Install this bookmarklet to get easy access to articles or e-books subscribed by NTU Library
Visit NTU Library Homepage
Introduction
News photographs can succinctly capture the triumphs and tragedies of every generation. In Photojournalism and Today's News (Call No.: TR 820 L286), Langton asserts that "At the best visual newspapers, photographs are recognized as an important part of the everyday story-telling process and a key ingredient in the competition for news consumers".
This is an introductory resource guide for students interested in photojournalism. You may like to kick it off by watching these videos:
Senior Librarian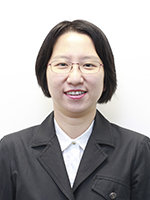 Oi May Wong