Skip to Main Content
It looks like you're using Internet Explorer 11 or older. This website works best with modern browsers such as the latest versions of Chrome, Firefox, Safari, and Edge. If you continue with this browser, you may see unexpected results.
Need help?
Consult Library FAQs
Enquiries about Library Resources
Requests for New Resources
Library Orientation & Tours
Instructional Classes
Research Assistance
Email: library@ntu.edu.sg
Tel: (65) 6790 5776
Get Expert Advice
Contact information experts for advice and consultation on your papers and research needs
Get Easy Access to Full Text
Install this bookmarklet to get easy access to articles or e-books subscribed by NTU Library
Visit NTU Library Homepage
Introduction
This guide is created to serve as a general and introductory guide for linguistics students.
Linguistics is the scientific study of language and its structure, including the study of grammar, syntax, and phonetics. Specific branches of linguistics include sociolinguistics, dialectology, psycholinguistics, computational linguistics, comparative linguistics, and structural linguistics. At the beginning of the 20th century the Swiss structuralist Ferdinand de Saussure (1857–1913) drew a number of important distinctions, e.g. between the diachronic (historical) and synchronic study of language, between signifier and signified, and between syntagmatic structures (words in context) and paradigmatic classes (words in sets like the parts of speech). American structural linguists such as Leonard Bloomfield (1887–1949) insisted on the objective analysis of observed data. A turning point was the publication in 1957 of Syntactic Structures by Noam Chomsky (b.1928), which led to the development of generative and transformational grammar, the objective of which is the statement of a set of rules capable of generating all and only the grammatical sentences of a language.

Sources:
The Oxford Dictionary of English (3rd edition). Ed. Catherine Soanes and Angus Stevenson. Oxford University Press, 2010. Oxford Reference Online. Oxford University Press.
The Australian Oxford Dictionary, 2nd edition. Ed. Bruce Moore. Oxford University Press, 2004. Oxford Reference Online. Oxford University Press.
Click here to view details about the Linguistics and Multilingual Studies programme at NTU.
Senior Librarian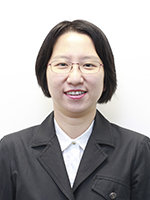 Oi May Wong