Skip to Main Content
It looks like you're using Internet Explorer 11 or older. This website works best with modern browsers such as the latest versions of Chrome, Firefox, Safari, and Edge. If you continue with this browser, you may see unexpected results.
Senior Library Executive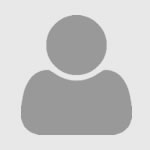 Zulhairi Zainal
Introduction
Zul is a Senior Executive at the Digital Technology & Analytics team. He is currently co-managing the Blogs@NTU platform for NTU staff and students. Part of his work involved blog consultation and creation as well as finding resolutions for platform issues.
Professional Experience, Specialisation & Memberships
Prior to working at the NTU Library, Zul had worked as a Clinical Photographer at a local hospital. He took before-and-after photographs of patients requested by plastic surgery, neurosurgery, dermatology and orthodontic specialists. Before that, he had worked at another local university as an administrative staff. His main job scope at the other university was managing and updating the student databases as well as the departmental's website.
Latest Blog Posts by Zulhairi